Afro Hair Transplant
Procedure
Many African Americans suffering from hair-loss don't think they're good candidates for a hair transplant procedure because of their hair's distinct characteristics. This is a long-standing myth. In fact, the curly character of black hair gives African American hair transplant patients a surgical advantage: That "curl" creates the appearance of more density, so it actually takes fewer hair grafts to achieve visible results.
The procedure of Afro Hair Transplant does not differ from the other techniques, hair follicles are extracted from the donor site with the help of a punch, and they are implanted into the targeted area where the hair loss is evident.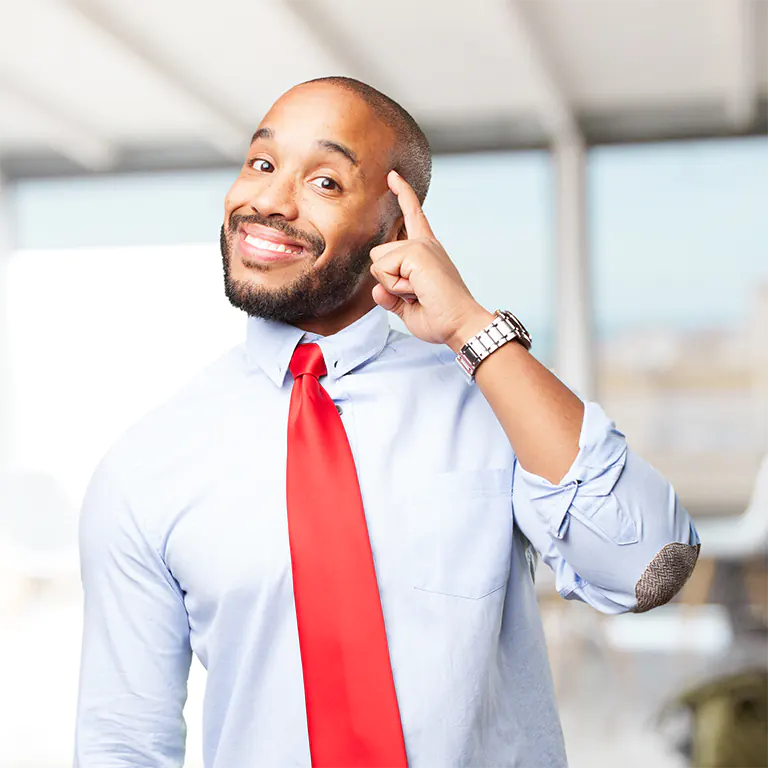 How does the procedure work?
If you have conducted any research into afro hair transplants, then you may be familiar with the term FUE, otherwise known as a Follicular Unit Extraction. These types of hair transplants are a viable option for afro hair. This treatment requires extraction of hair from donor areas at the back and sides of the head, which are then transferred to the area of the scalp where it is needed. This is a precise but typically minimally invasive procedure.
Compared to Follicular Unit Transplantation (FUT), an FUE procedure can leave less visible hair transplant scarring as the technique involves removing individual hair follicles rather than a strip of scalp. Individuals with darker skin tend to be more prone to keloid formation, so an FUE procedure tends to be the preferred technique. This is why it is important to choose a professional hair transplant clinic that you can trust.
At Timo Clinic in Istanbul. All our patients receive local anesthesia during hair transplant surgery. During the surgery, you shouldn't feel anything more than a little bit of pressure; almost like a head massage!
At the beginning of the procedure, the lead hair transplant surgeon will begin by extracting follicular units from the donor area in natural groups of 1-4 (this is called a hair graft). These grafts, or follicular units, are circled by a tiny 1mm punch enabling an accurate and precise incision to be made. The follicular unit is then grasped gently and pulled away from the loose connective tissue that surrounds the unit under the skin.
Once the hair grafts have been taken, no more preparation is required. These small donor hairs are then implanted into the bald area one by one. This process is then repeated over and over again as desired.
As patients are left with tiny 1mm scars from follicle extraction, as opposed to other hair surgery treatments which make larger incisions, the FUE recovery time is usually between 6-7 days.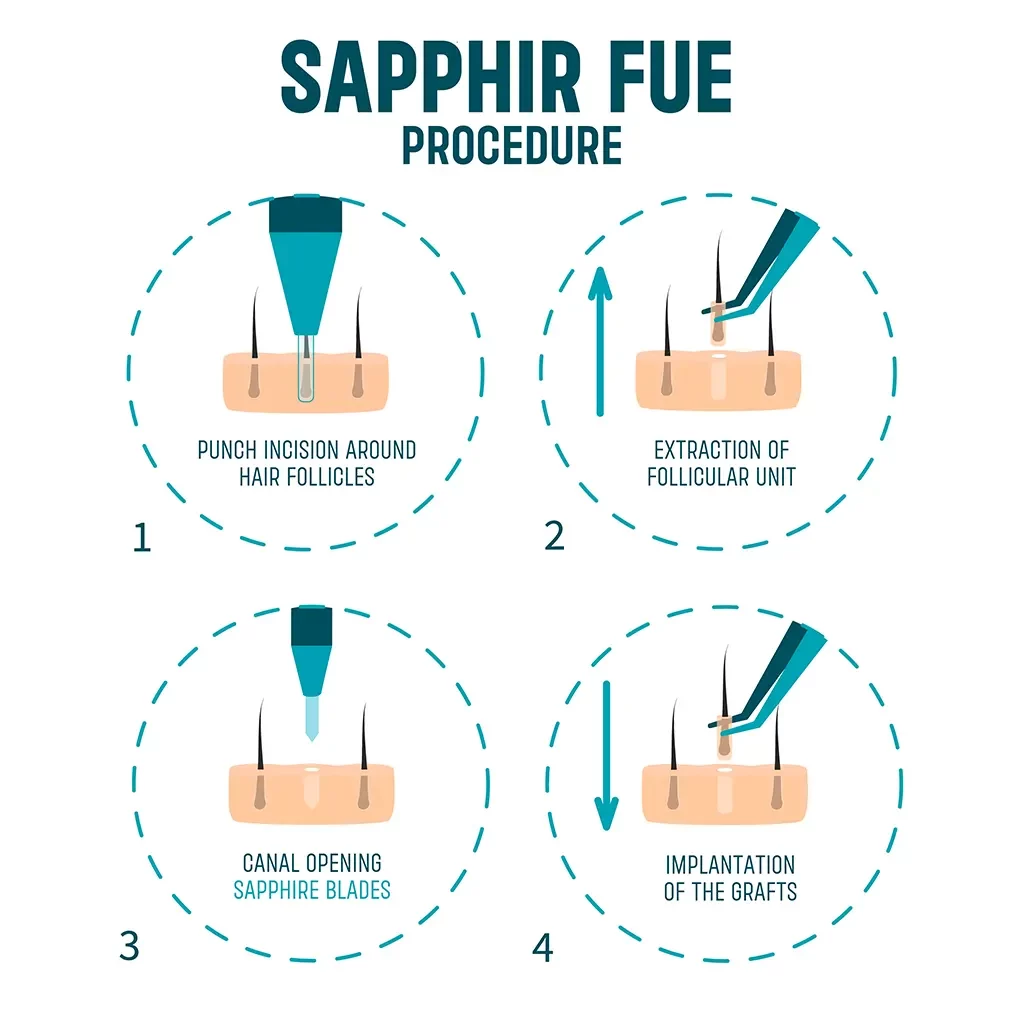 The Four Stages of a
FUE Hair transplant
Step 01
Punch Incision Around Hair Follicles
The afro hair transplant will be conducted once the surgeon will apply the local anesthesia on the donor area. Hair follicles will be extracted from the donor area using a specialized instrument micromotor with micro punches by the size of 0,6 – 0,7 – 0,8 diameters.
Step 02
Extraction Of Follicular Unit
Hair follicles will be extracted one by one from the donor area.
Step 03
Canal Opening 
The channels in the recipient area are opened using the Sapphire blade.
Step 04
Implantation Of The Grafts
The extracted follicles will be transplanted into the small incisions that have been created on your recipient area with proper density, angle and direction of hair growth. This precision will determine the look of your hair and its appearance.
Does an Afro Hair Transplant Hurt?
Hair transplants can be a little uncomfortable, but we'll do everything we can to minimize any pain. Along with local anesthesia just before the procedure, we'll give you painkillers to manage discomfort when you're back home. Most of our patients say the procedure doesn't hurt as much as they expected.
Who is a Suitable Candidate?​
The person should have enough amount of grafts on their donor area such as the back of their head, side of their head
Should not be suffering from hormonal alopecia and have any severe medical issue
Should have good quality hair on their donor area
Should have consulted with their physician/dermatologist before opting to take up with hair transplant
Advantages of Afro hair transplant
Specialized treatment for people of different characteristics and hair
Fewer scars and lesser trauma to the scalp compared to any other treatment
Afro hair transplant needs to be done with Sapphire FUE treatment which allows incredible precision and better results
Lesser damage done during the implantation which leads to dense and thicker growth
After Afro Hair Transplant
✓ After hair transplant, the surgeons will suggest you to keep your head elevated while sleeping using the pillows
✓ Refrain from any heavy physical activity such as swimming, gymming and other during healing period
✓ Keep away from blood thinning eating items such as garlic concentrated, spicy, and alcohol
✓ Do not expose your head to strong sunlight, cover your head with a cap or protect it in any other way
Frequently Asked Questions
Timo Clinic
Where Surgery Become Art!
We enjoy providing the benefits and improved quality of life that surgeries can give to you. We offer the most advanced form of services, making these procedures available to the widest variety of patients possible. Please contact us today to schedule your consultation.