One of the new generation treatments used in dental aesthetic applications is E-max Veneer method. It is the newest member of the Empress porcelain family, durability of which has been increased by firing glass ceramics without using metal.  Therefore, it is named "E-Max", which means "Maximum Empress". It contains the lithium disilicate and it increases the transparency and light permeability of the material. This provides the applied veneers to have a more aesthetic and vibrant appearance.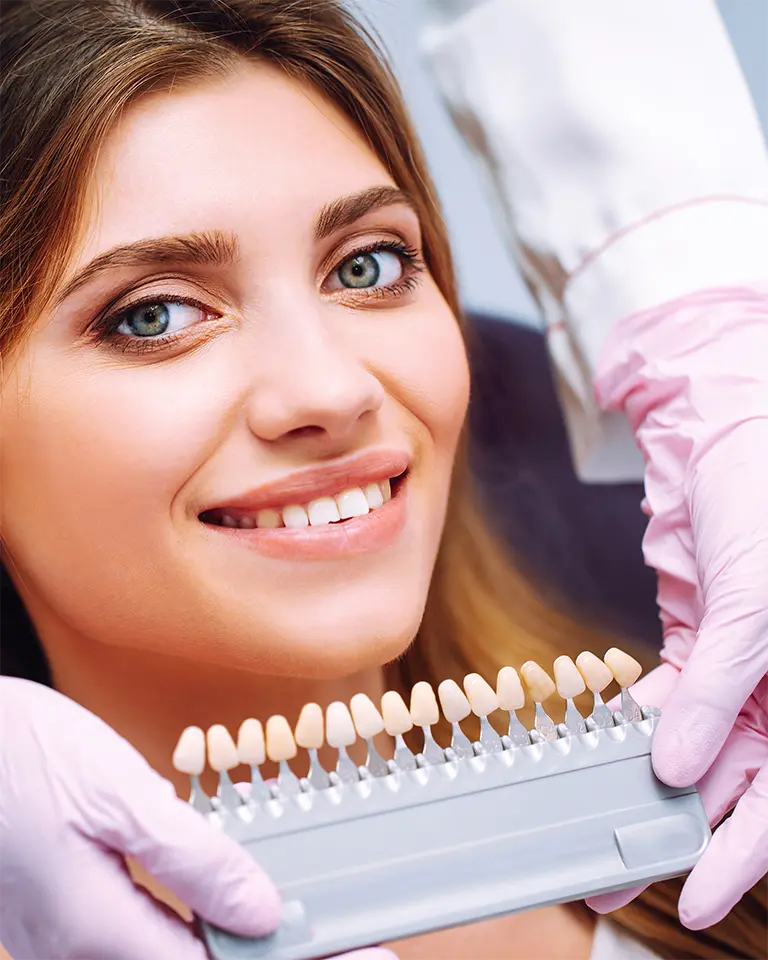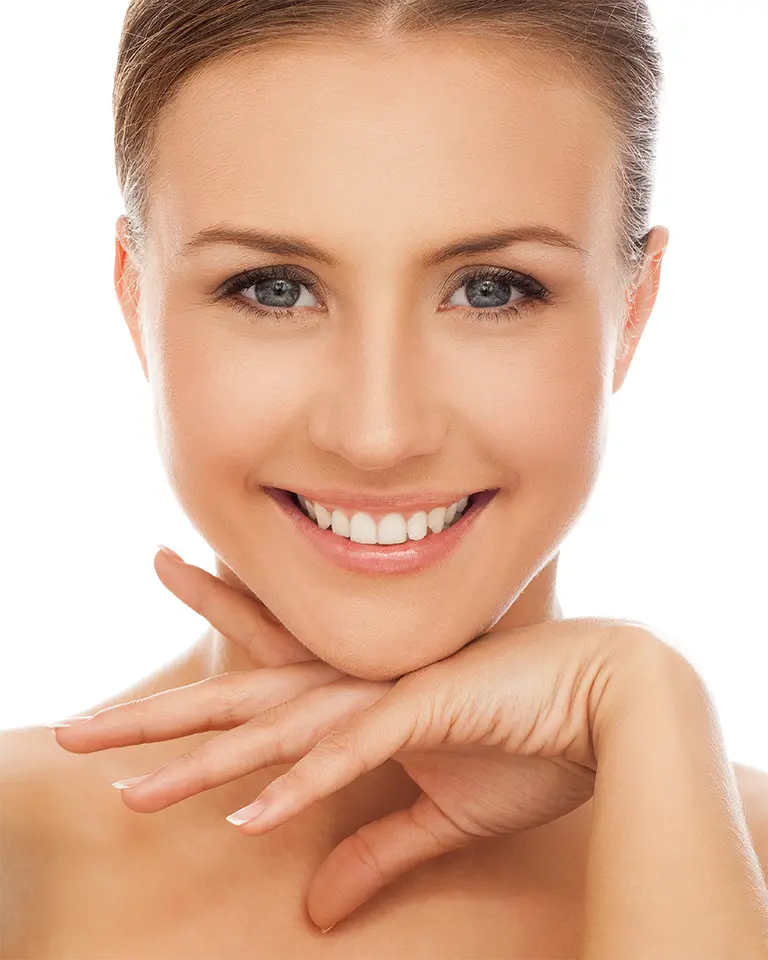 What are the advantages of E-max veneer?
High Light Transmittance: The light transmittance of the E-max Veneer is quite high, thus it offers a non-matte, transparent and close to natural appearance.
Color Diversity: With a lot of color options, the closest tone to natural teeth can be selected. The possibility of trying color before the operation makes the result look more natural.
It Does Not Contain Metal: There is no metal substructure or zirconium contained in other alternatives. It is safely used in patients with metal allergies and does not create a taste of metal in the mouth. Unlike metal-containing alternatives, purple color formation is not seen on the gums and edges of the teeth.
Biocompatible: It does not cause gingival reactions. Since the substances in it are completely compatible with the teeth and gums, they do not damage the tooth structure and do not cause gum recession.
Plaque Formation Is Not Seen: The smooth surface prevents plaque formation. Thanks to the E-max Veneer method, the formation of tooth cavity is prevented due to the lack of suitable environment for bacterial formation on the tooth surface.
It is useful: It does not create any dissatisfaction with the patients after the application and offers an extremely luxurious experience.
E-max veneer is used in certain situations?
They are used to treat deformations, fractures that occur in the front teeth.
It is one of the first preferred methods to give properly aligned teeth an aesthetic and healthy appearance.
It can be used for damage to small molar teeth and can tolerate the pressure force generated by chewing.
E-max Veneer is frequently used in Hollywood Smile design with its natural appearance and biocompatibility.
It is used to correct the color tone of the teeth in cases where teeth whitening application is not enough. Excessive consumption of high acid and sugary beverages, use of tobacco and tobacco products for a long time, and with the influence of certain drugs, teeth yellowing and staining occurs.
It is also among the alternatives that can be applied to improve the appearance of teeth after root canal treatment.
It can be used to eliminate short gaps between teeth called diastema.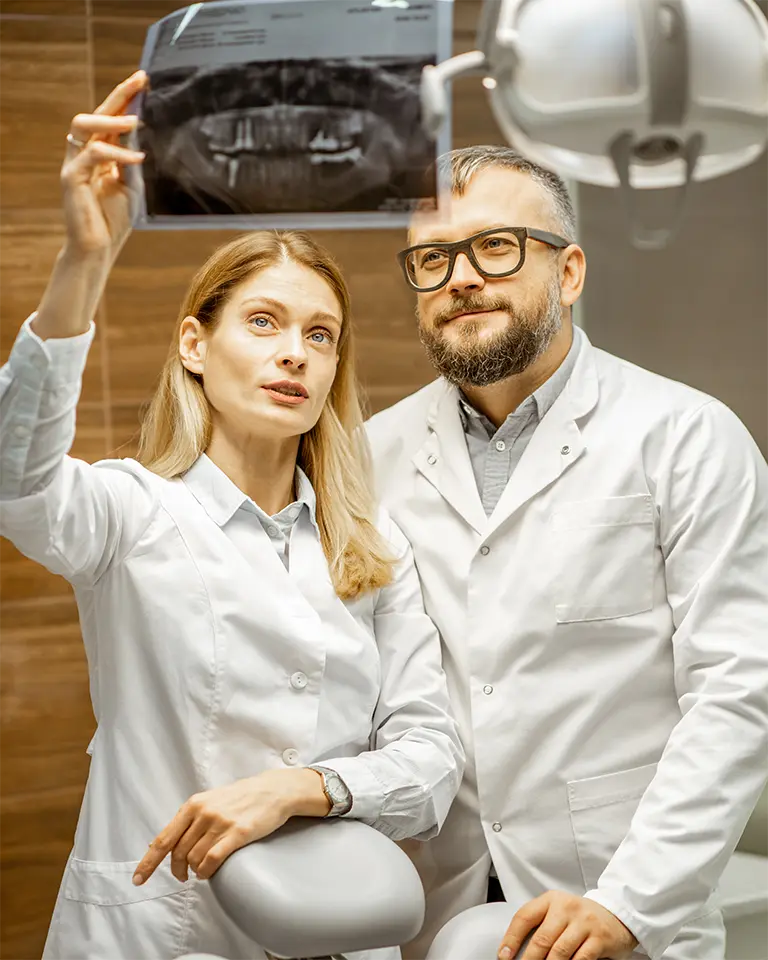 In which cases E-max veneer is not used?
It is not suitable for use in tooth caries, damages and fractures of large molars.
It is not used in cavities where there are missing teeth.
E-max Veneer is not applied to teeth that have implant treatment and metal support.
It is not suitable for use in teeth with metal pivo attached after root canal treatment.
It cannot be used on the back large grinder teeth (Molar Teeth). The main reason for this is that it does not have metal infrastructure.
E-max Veneer method is a preferred method for an aesthetic appearance and harmony used not for rotten teeth but for healthy teeth.
How to apply E-max veneer?
E-max dental treatment is carried out in several stages. This treatment lasts approximately 1 week with a total of 2-3 sessions. It is not possible to remain toothless during the application. The temporary veneer is applied until it is done permanently. During the e-max veneer, the patient can easily continue his/her daily life.
Stages of treatment:
First of all, the patient's teeth photos are taken, then the measurements are taken. In digital environment, special smile design for the patient is created.
The teeth are aroded up to 2 mm by applying local anesthesia and prepared for veneering.
The teeth are measured again for veneering, at this stage temporary teeth are prepared and glued to the patient.
Suitable E-max veneers for measurements are prepared in laboratory environment.
The prepared teeth are glued by using special adhesives.
What is the difference of E-max veneer from other veneers?
E-max Veneers have a higher adhesion rate than other veneer materials used in aesthetic dentistry. It is also one of the best choices periodontally because a well-polished E-max veneer has almost no plaque accumulation compared to other veneers. Fluid absorption is also quite low compared to other veneers.
E-max veneer vs Zirconium veneer
The materials used for E-max Veneer and Zirconium Crown are different. It does not contain zirconium and consists entirely of ceramics compressed with high pressure. Since they are produced from different materials, they can be used in different treatment methods and show different characteristics. Zirconium is preferred as more durable and long-lasting, while E-max is preferred for a more aesthetic appearance.
Both veneer methods are used for smile design and smile aesthetics and give results close to natural tooth comfort.
In the e-max treatment method, the tooth is much less aroded and because of the greater light transmittance, it gives better results aesthetically than zirconium veneer.
While zirconium veneer therapy is applied in many clinics, the number of clinics that do E-max Veneer is quite small because it requires a much more precise technique.
E-max veneer vs Porcelain veneer
The infrastructure of bridge prostheses, which are routinely used, are gray metal alloys. This reduces the light transmittance of the veneer, which causes the teeth to look dull and matte. These prostheses cause purple reflections in the gum area, especially when used in the front teeth.
Porcelain veneers lead to recession in the gums. Considering these, veneer methods containing metal alloys are preferred in the rear large molars, while E-max Veneer method is preferred for procedures which are  having aesthetic concerns.
E-max veneer vs Laminated porcelain veneer
The structure of laminated porcelain veneer, which is one of the alternatives used for aesthetic smile design, is quite thin. It can be said that the e-max veneer is a much more durable alternative in this comparison.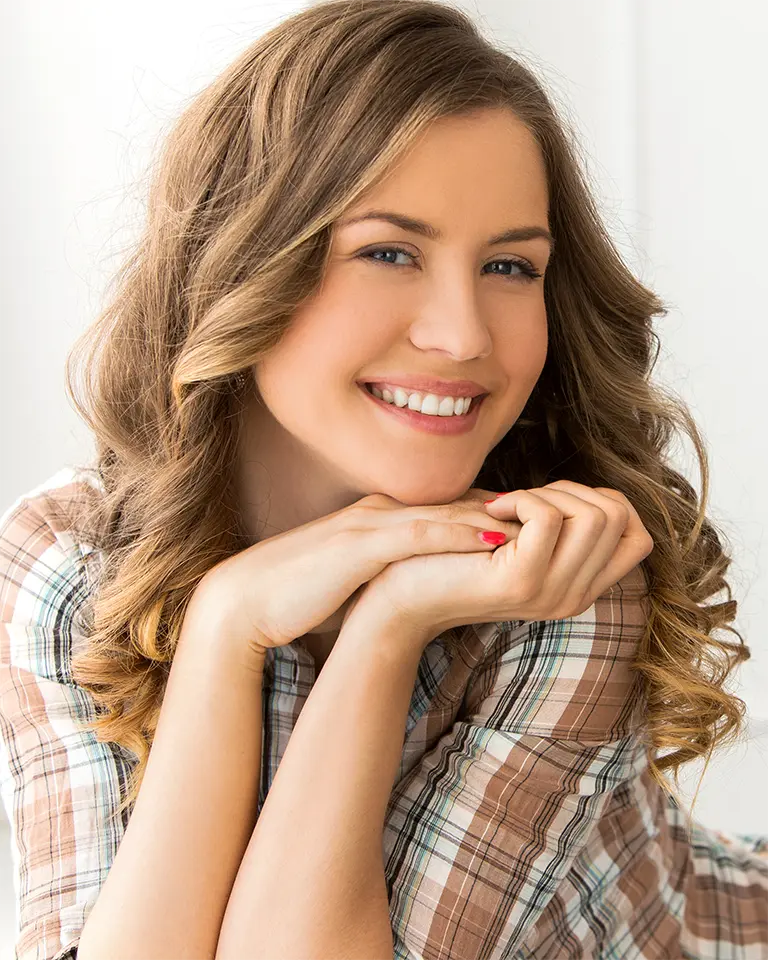 How long does an E-max veneer last?
The success of e-max veneer depends on the experience and success of the dentist. E-max Veneers, which are an application that does not require special maintenance, can be used without problems for up to 15 years if daily oral care is applied regularly.
Any factors that may damage your natural teeth will shorten the life of your E-Max veneers. Accordingly, breaking hard objects with your teeth and taking actions such as tooth tightening should not be preferred as it may cause damage to your veneers.
Having a routine dental examination twice a year ensures a longer lifespan of veneers and natural teeth.
Timo Clinic
Where Surgery Become Art!
We enjoy providing the benefits and improved quality of life that surgeries can give to you. We offer the most advanced form of services, making these procedures available to the widest variety of patients possible. Please contact us today to schedule your consultation.