Sagging skin can make anyone feel unattractive or insecure about their body. In many cases, sagging skin on your thighs can cause you to stop wearing shorts, skirts, and other comfortable clothing that shows of your legs. If you find yourself struggling with these issues, then a thigh lift may be the solution to your problem. A thigh lift is a simple contouring procedure in which a plastic surgeon trims away fatty deposits and excess sagging skin. Once the skin is removed, the remaining skin is then pull to contour your thigh's natural shape, presenting a rejuvenated, youthful appearance.
Fatty deposits and excess skin commonly occur when patients lose a significant amount of weight in a short span of time. And when such dramatic weight loss is achieved, it can be disheartening to feel insecure about your new body. This is especially common after weigh loss procedures, when a patient is supposed to feel more confidence than ever. Thigh lifts help alleviate the stress and insecurity that comes with these situations by removing fatty deposits and excess skin to create a better you.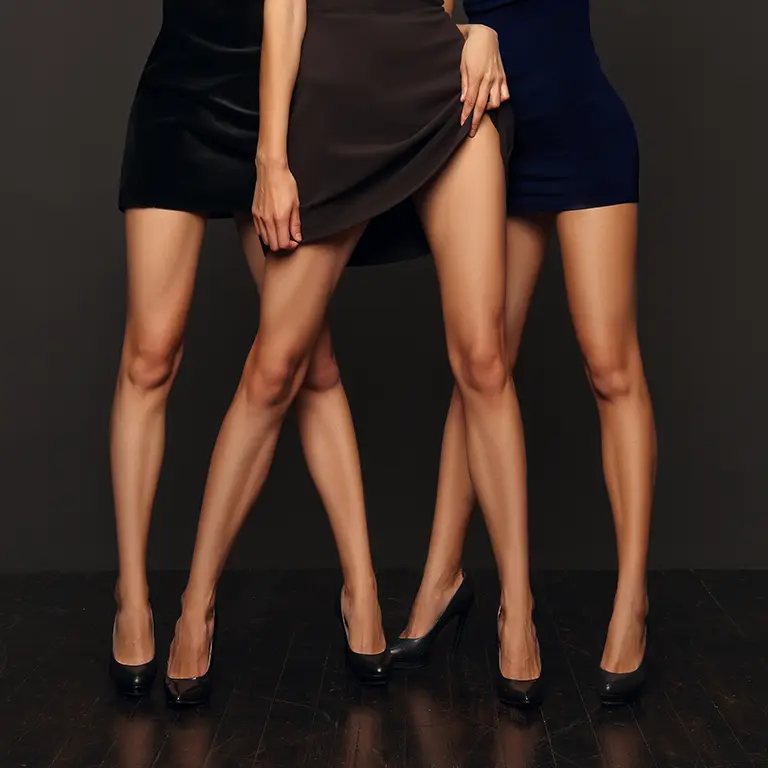 Understanding Your Thigh Lift Procedure
The thigh lift surgery is rather simple, and presents minimal risks. Typically, the thigh lift surgical procedure is an outpatient procedure. However, if requested or necessary it can be performed in-house to allow patients a night's stay in the hospital for overnight observation. General or local anesthesia is all that is required for the thigh lift surgery, and patients will feel nothing more than a slight discomfort during the process.
The procedure itself involves a small incision along the thigh, followed by the removal of excess fat and skin. This can be performed using liposuction around the afflicted areas. Following the removal, the incision will be closed, sutured, and cleaned. The procedure takes about four hours to complete, but the results should be immediately noticeable. Not only will the procedure help remove fat deposits and excess skin, the tightening of the skin can even remove troublesome cellulite.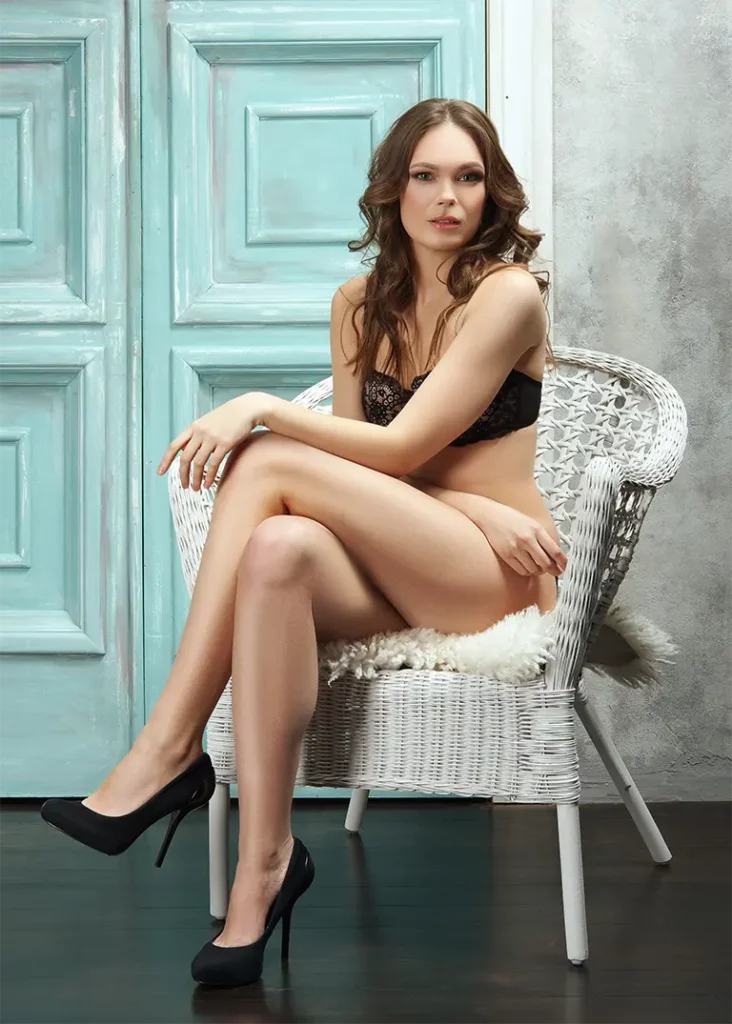 Is Thigh Lift Right for Me?
One of the major things to consider when undergoing thigh lift surgery is age. While there is no strict age restriction for this surgery, patients over the age of sixty five may be required to undergo additional testing before the procedure.
Many patients that have recently lost a significant amount of weight, either through drastic changes in diet, weight loss surgeries, or pregnancy, may find themselves troubled with excess skin along their upper arms. If you find yourself struggling with these issues, or if you find yourself becoming self-conscious about the appearance of your upper arms, then thigh lift surgery may be the perfect procedure for you. However, additional weight loss may cause more excess skin, so it is important to be sure that you have reached a comfortable weight prior to undergoing your thigh lift procedure.
If you are still unsure if thigh lift surgery is right for you, you can set up a consultation with one of our qualified practitioners and we will do our best to answer any and all questions you may have.
Recovering from Your Thigh Lift or Thighplasty Procedure
Once the thigh lift procedure is complete, patients typically return home in a few short hours. Arrangements for your return home should be made in advance as anesthesia is used in the thigh lift procedure. It is generally recommended that patients use their legs as much as possible after the surgery to improve the flow of blood through the operated areas.
While the surgery itself is relatively simple, you may notice some small side-effects after the operation. These can include tightness of skin, tingling sensations in the operated areas, numbness, slight discomfort, bruising, swollen thighs, or light bleeding. Most of these side-effects will pass within the first few days of recovery. However, medication is available to assist patients in handling their side-effects.
After your surgery there will be a series of follow up consultations. This is to ensure that your recovery is occurring at a steady and expected pace.
Why Get Your Thigh Lift at Timo Clinic?
All of our cosmetic surgeries are done in the safest possible manner. All of our surgeons are considered to be the top-professionals of their field, we want to ensure that you are catered to, and that the procedure is performed properly to prevent any unwanted complications.
We want you to understand each procedure, and all the benefits and risks involved. Everyone should feel confident and in love with their body and at Timo Clinic we do everything we can to provide the best plastic surgery in Turkey.
Timo Clinic
Where Surgery Become Art!
We enjoy providing the benefits and improved quality of life that surgeries can give to you. We offer the most advanced form of services, making these procedures available to the widest variety of patients possible. Please contact us today to schedule your consultation.